Crossroads of the Eclipses Expeditions
Save

$ 0.00
Save

$ -599.00
Original price
$ 599.00
-
Original price
$ 599.00
Updated October 16th, 2023
2024 Ticket - $599
Join the Crossroads of the Eclipses Expeditions, an Explore Alliance event, located on a private ranch at a remote dark sky site in Hill Country Texas where the October 2023 Annular Eclipse and the April 2024 Total Eclipse intersect.
How close is the Crossroads of the Eclipses Expeditions Site to the centerlines of the eclipses? The site is very close for both eclipses: For the 2023 annular eclipse the umbral path 119.4 miles, and our site is about 1 mile southeast of the center line.; For the 2024 total eclipse, the width of the umbral path is 120.5 miles wide, our site is about 10.4 miles northeast of the center line.
How long can we experience annularity and totality at the site? For the annular eclipse, annularity will last 4 minutes and 59 seconds.; For the total eclipse totality will last 4 minutes and 21 seconds. 
The Annular Eclipse of October 14th was broadcast live from the Crossroads of Eclipses Expedition in Hill Country, Texas. Kent Marts captured the event using a Unistellar EV Scope 2, while planetary scientist and astronomer Steve Edberg demonstrated safe sun projection onto a white card with a conventional refractor from Church Rock, Utah. It's fascinating to observe the difference in the time of annularity between these two observing sites, separated by 989 miles. Despite less-than-ideal conditions in much of the country, these two sites delivered optimum results for experiencing this Ring of Fire Eclipse, an event that heralds the start of the Heliophysics Big Year.
What else is there to do? Adventures are unbounding in Texas Hill Country, great for hiking, birding, and you can also experience Texas Wine Country that now boasts over 100 wineries, vineyards, and tasting rooms.
Preliminary Schedule 
2024 Total Eclipse and Dark Sky Experience *
$599 per Site (Up to 3 People & 1 Vehicle or Truck or Car/Trailer)
Friday
5-Apr-24
Early Entrance
Saturday
6-Apr-24
Expedition Start
Sunday
7-Apr-24
Workshops Lectures Demos Door Prizes
Monday
8-Apr-24
Total Eclipse Totality is at 1:35.24 PM CDT
Tuesday
9-Apr-24
Last Day of the Expedition


*You can cancel with a full refund for the Annular Eclipse on or before August 1, 2023. For the 2024 Total Eclipse you can cancel with a full refund on or before February 1, 2024. After these dates there are no refunds for cancellations.
Watch "Eclipse Experience"
 Eclipse Experience is a new live simulcast program on social media channels (YouTube, Facebook, Twitch, and Twitter) where we interview eclipse experts and eclipse enthusiasts to share their knowledge and passion as they chase the shadow. 
Camping On Site and Nearby Lodging
The Crossroads of the Eclipses Expedition site is in rural Texas Hill Country, far from city lights, situated on a private ranch. Your attendance fees include on-site camping with security. We will have spaces for tent camping and RV dry camping sites without hookups. Some people may opt to sleep in their vehicles. Bathrooms will be provided. 
If you are looking for a motel or hotel option there are two towns of interest. Note that from our direct experience of the 2017 Total Eclipse that prices for such accomodations can be many times the regular rate. For example we saw motels that regularly rented for less than a hundred dollars go for up to $600 and more on the nights leading up to and after the eclipse.
Advice: Sadly some people who had made early reservations in advance of the 2017 total eclipse found that their lower-priced reservations were cancelled only to become available at a new higher price. While any business owner is free to cancel orders and change prices for products or services without notice in the United States, we have already established our program with the land owner, who is taking a percentage of Explore Scientific's ticket sales. We reasonably do not expect any surprise changes to this program.

Pets: Pets are NOT allowed at this event per the event's insurance policy. 
The nearest town is Leakey (pronounced Lakey), Texas (pop. 480) about 20 miles from the site. There is limited accommodations there. If you have an RV or trailer and wish to park with all of the hookups and facilities, there are a couple of good options near the Frio River that are relatively nearby.:
Uvalde, Texas (pop. 16,000) about 60 miles away from the site, has many more options for accommodations: 
 Food and Restaurants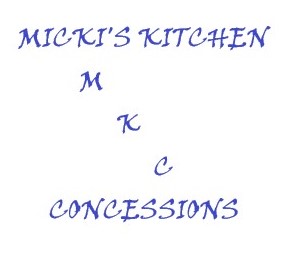 The World Famous Micki's Kitchen will be on the site for all of her amazing dishes. But to get an idea, order some of her delicious Star Party Brownies now!
The town of Leakey has some coffee shops and the popular Bent Rim Grill, and Mill Creek Cafe. 
The Bent Rim Grill at 657 West Ranch Road 337, Leakey, TX 
 The Mill Creek Cafe at 849 S US Highway 83 Leakey, TX
Solar Filters
Explore Scientific offers over-the-lens solar filters that are perfect for those wishing to image or simply view the sun, or a partially eclipsed sun. We will have more products coming online including safe eclipse glasses
More Information to Come
Watch this page for more details and ticket prices as they come together.